TYPOLOGY: architectural
PERIOD: medieval – modern
DATING: 13th-20th century
DEFINITION: church
DESCRIPTION: The church of San Biagio is a small religious building located inside the castle of Torre Santa Reparata. The structure is documented from the 13th century, but probably already in the previous era there must have been a religious building inside the castle walls circuit. The building now has an east-west orientation, with a single nave with a gabled façade, the latter the result of a building intervention carried out during the 50s of the last century. On the back of the building there are some signs in the masonry that would suggest the presence, in the original phase, of a semicircular apse. The original masonry technique, still clearly visible on the side elevation of the building, is composed of small-sized ashlars arranged on a regular texture and can be dated to between the 12th and 13th centuries. The bell tower has a sail made in the modern period.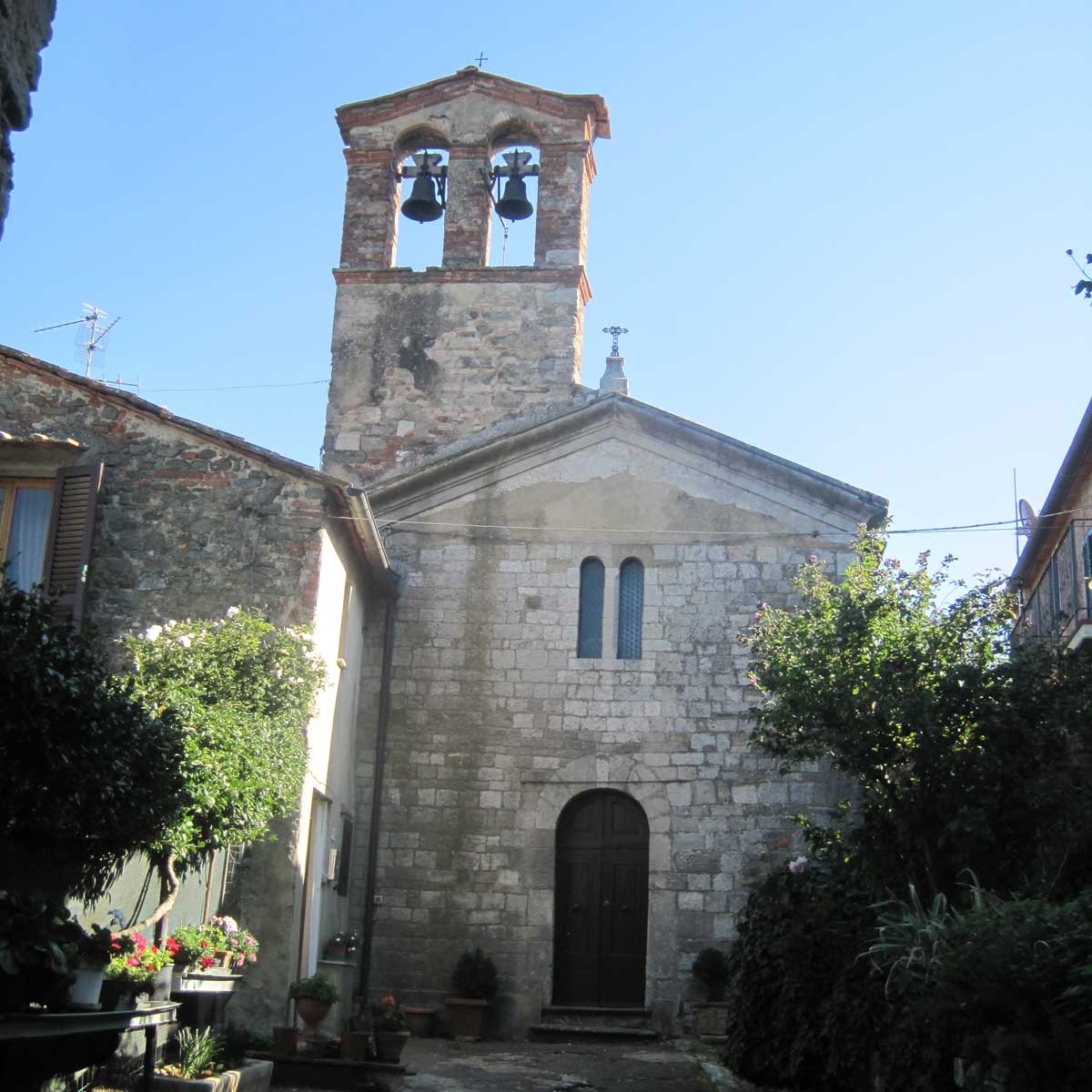 The Virtual Museum of Valdambra is a project of the Municipality of Bucine and the Valdambra Association.