Oratorio of San Francesco
TIPOLOGY: architectonic
PERIOD: modern
DATING: 20th century
DEFINITION: church
DESCRIPTION: According to some researchers, the oratory was built in 1605 by Francesco Stendardi, one of the sons of the famous Captain Goro. Today the building has a neo gothic architectural features, probably result of a building intervention carried out at the beginning of the 20th century. The church has a single nave with a gable roof and south orientation. The façade is characterized by an entrance door highlighted by a stone frame and surmounted by a pointed arch.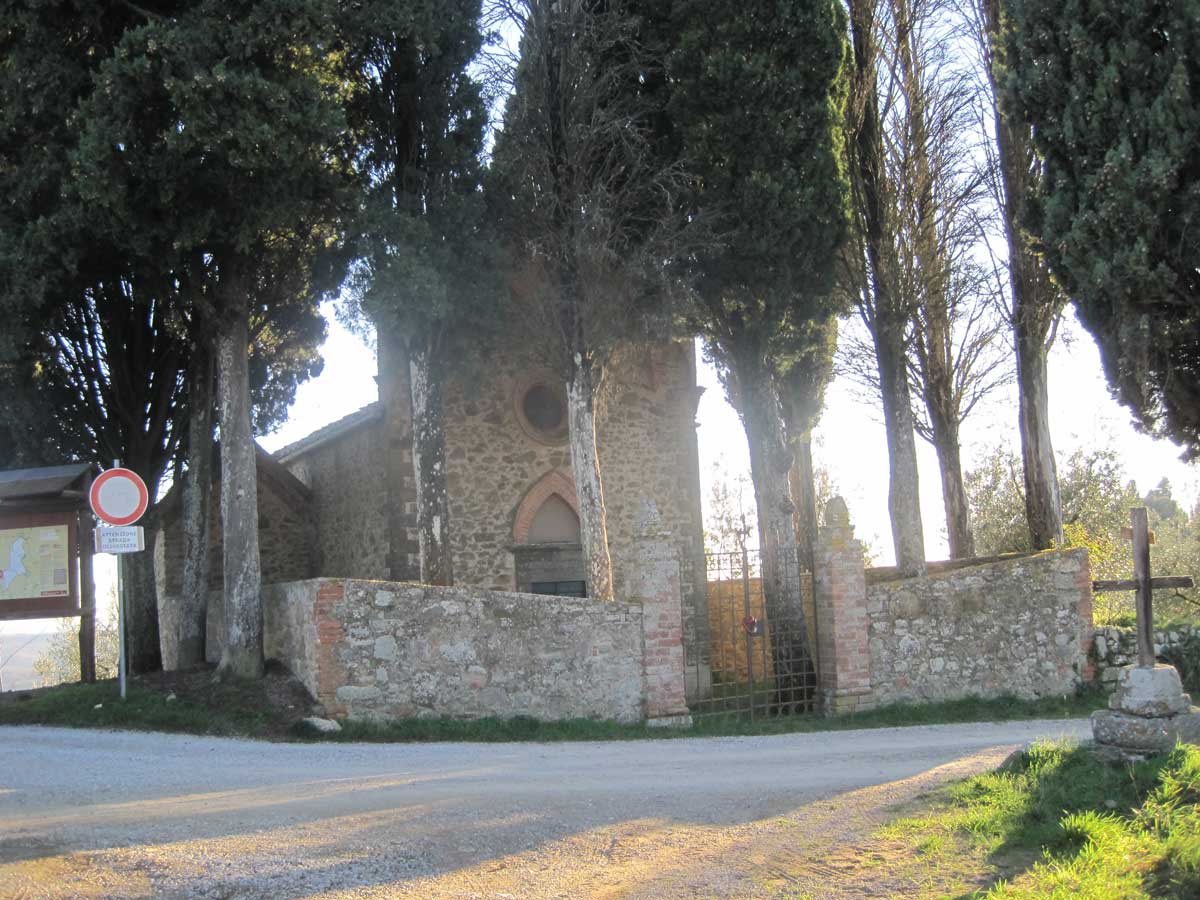 The Virtual Museum of Valdambra is a project of the Municipality of Bucine and the Valdambra Association.