TYPOLOGY: architectural
PERIOD: medieval
DATING: 14th-15th century
DEFINITION: Circular Tower
DESCRIPTION: Medieval defensive element located in the western sector of the historic center of Rapale. The structure has a polygonal plan and is realized through the use of simply split sandstone lithic elements placed on sub-horizontal courses. The constructive angles are characterized by the use of more squared and refined stones. The structure would seem to be attributable to a chronological period between the end of the fourteenth century and the beginning of the fifteenth century.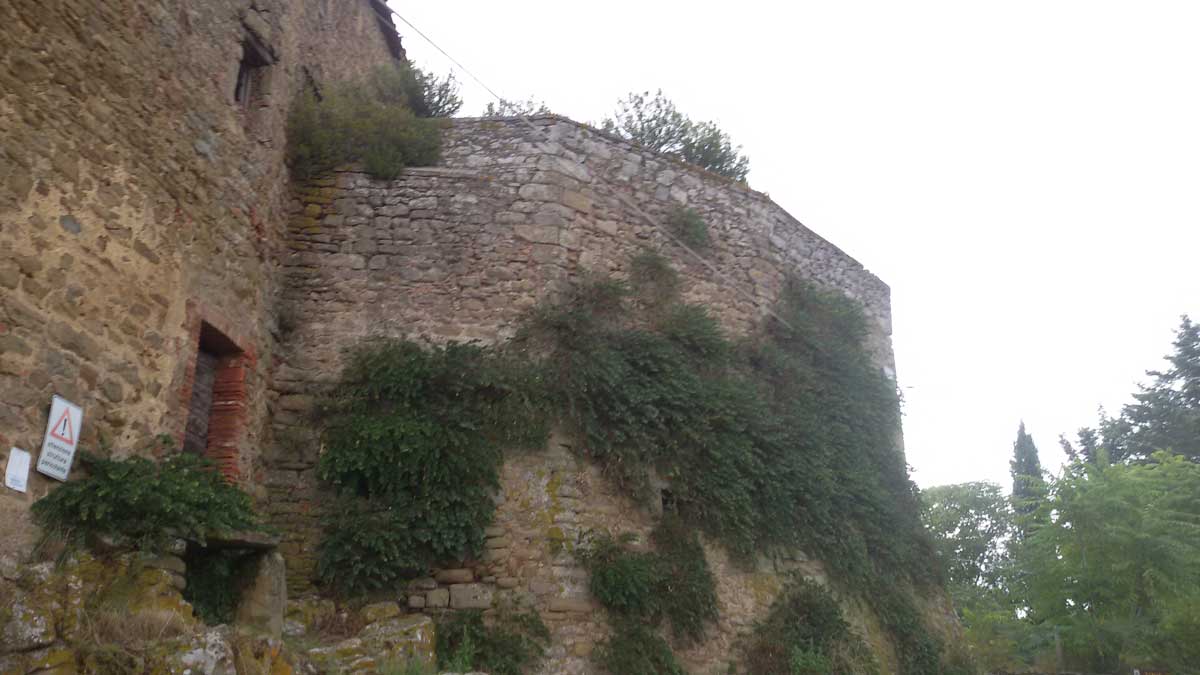 The Virtual Museum of Valdambra is a project of the Municipality of Bucine and the Valdambra Association.