Wall structure identified near the place named Mulino della Buca, in the valley area below the hamlets of Sogna and Rapale, along the Lusignana stream. The structures are located in a wooded area with flat ground morphology. From oral sources it would seem that the place toponym is Mulinello.
The most consistent wall structure shows an east-west orientation and is expanded for a length of about ten meters in the direction of the stream, up to the shore where there is an additional orthogonal wall to the previous one.
The structures are made with the use of local stones settled on sub-horizontal courses connected by mortar and they have an height of about one meter.
At the present state of the research it is very difficult to give an interpretation and a dating to the artifacts; the oral sources speak about an ancient building whose presence was handed down from the elders.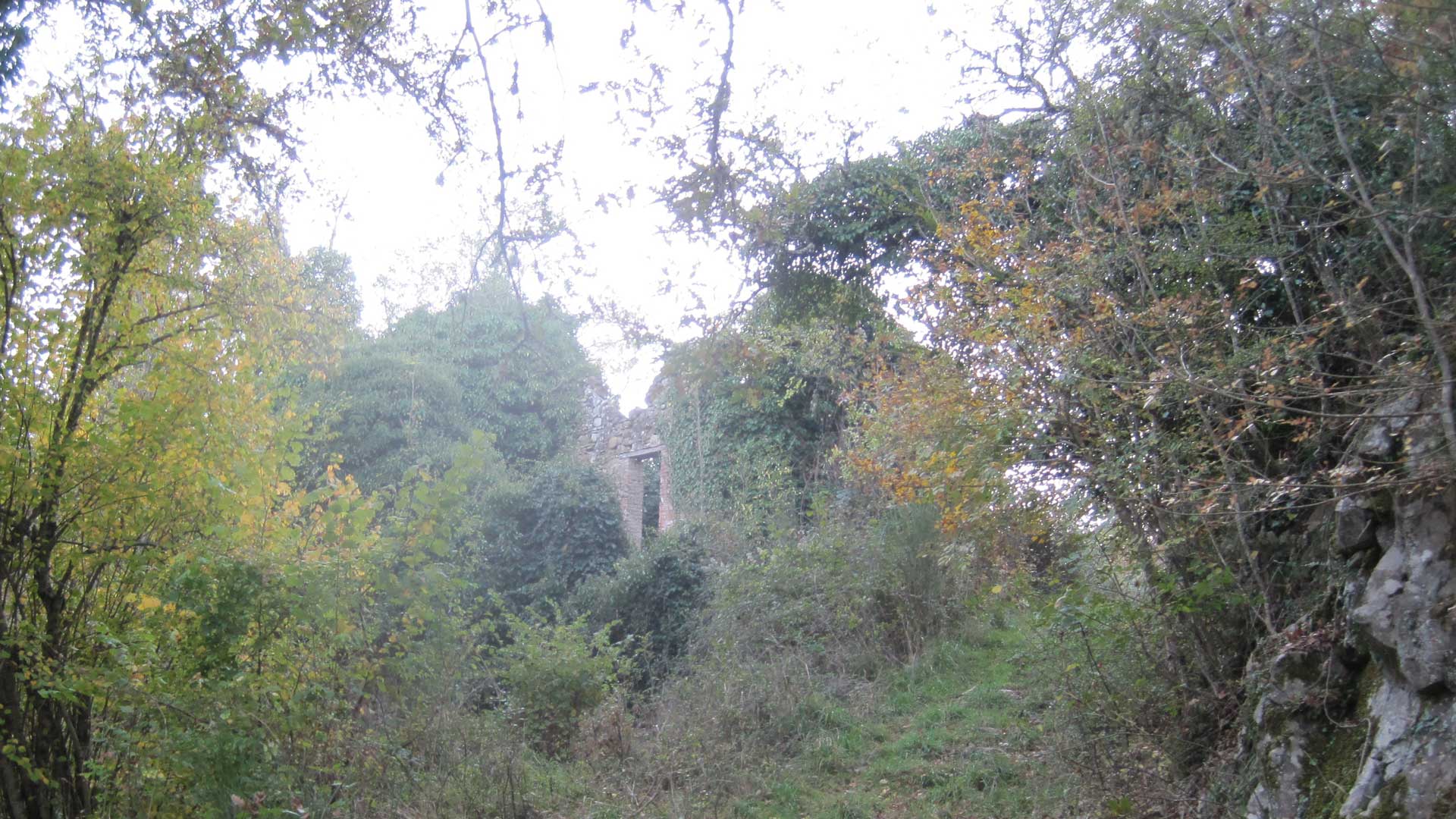 The Virtual Museum of Valdambra is a project of the Municipality of Bucine and the Valdambra Association.