TYPOLOGY: Architectural
PERIOD: Modern
DATING BACK TO : ?
DEFINITION:
DESCRIPTION : It's a religious spontaneous devotion place, situated in the village of Sogna. It deals with a small rectangular structure with a double pitched roof, wooden warping and covering made up of « coppi » and tiles. This covering was made on a spur of sandstone. Outside the architectonical element shows parts without plaster and with split liptic elements, mixed with bricks. The main facade is characterised by a wide opening with a full central archivolt made up of bricks. Inside there is no plaster on the wall. On the bottom of the tabernacle there is a small niche preserving a contemporary sacred image, since the original one was stolen.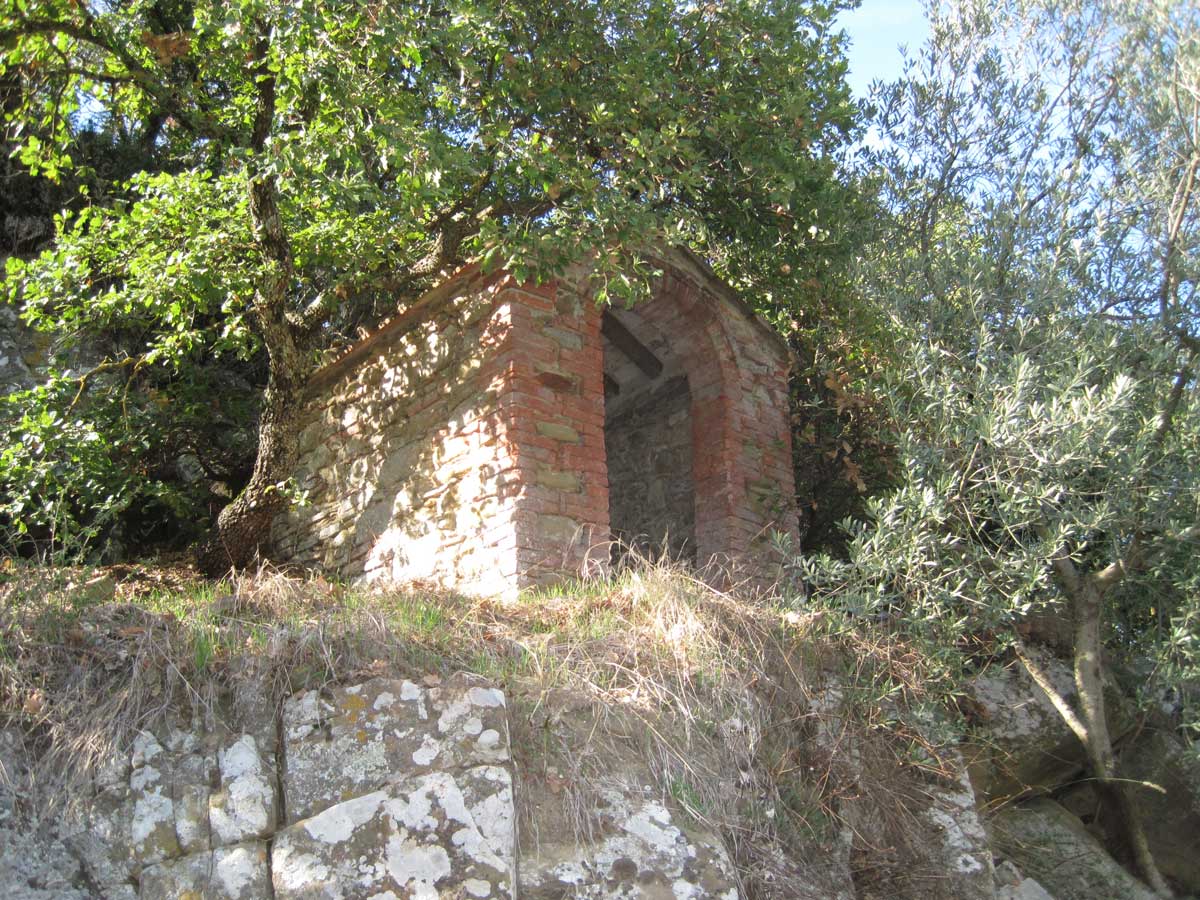 The Virtual Museum of Valdambra is a project of the Municipality of Bucine and the Valdambra Association.