TIPOLOGY: architectonic
PERIOD: medieval
DATING: 14th – 15th century
DEFINITION: tower
DESCRIPTION: the tower is located in the northern sector of Ambra's castle. The body of the building original characteristics were partly altered in modern times, through an extension of the western part, a considerable reduction in the vertical expansion and the opening of large doors and windows. The tower, originally, had an hexagonal plan with massive facings made of split sandstone and placed on sub-horizontal laying beds. Originally the tower had to be part of the castle's circuit walls and, at least for the external prospects, was characterized by an almost total absence of openings limited only to the loopholes, of which, still today, even if they have been filled, remain some traces in the north prospect. From a preliminary archaeological reading of the artifact we can hypothesize a dating between the 14th and the 15th century.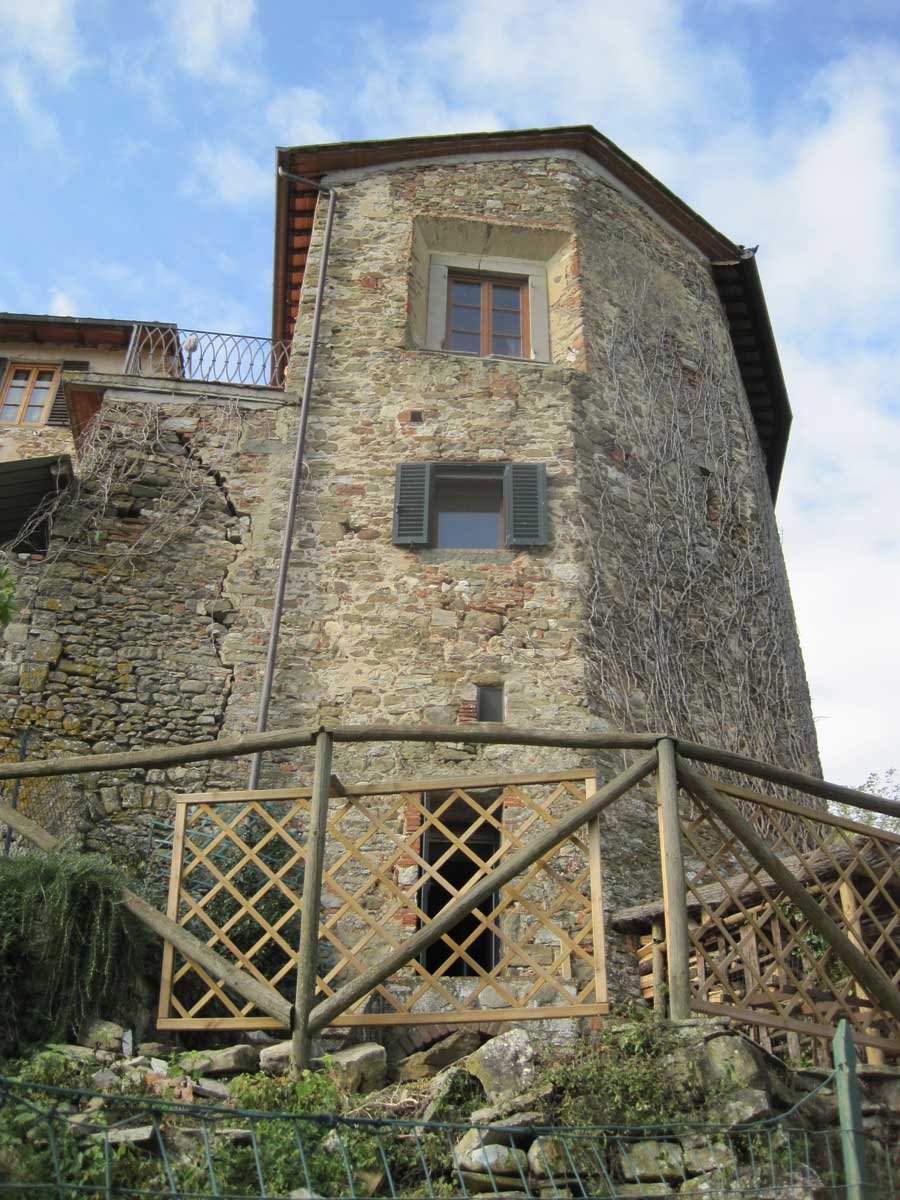 The Virtual Museum of Valdambra is a project of the Municipality of Bucine and the Valdambra Association.