TIPOLOGY: architectonic
PERIOD: MODERN
DATING: 18th – 19th century
DEFINITION: palace
DESCRIPTION: The structure is located in the upper part of the historic centre of Ambra's village, in a central area respect to the medieval castle circuit. The structure, given its architectural features, may have been built between the end of the 18th century and the beginning of the next. The palace was owned by the Paladini family, a rich local family. The structure has a rectangular plan and has a vertical development on three floors above ground, plus a floor in the attic. The building had a living quarters on the first and second floors, while on the ground floor there were, probably, rooms used as cellars. The living floors are distinguished by a large rectangular windows. Externally the walls are in exposed stone, the pavilion roof is surmounted by a turret also with windows. Internally the building is organized around a flight of covered stairs with vaults containing some wall paintings.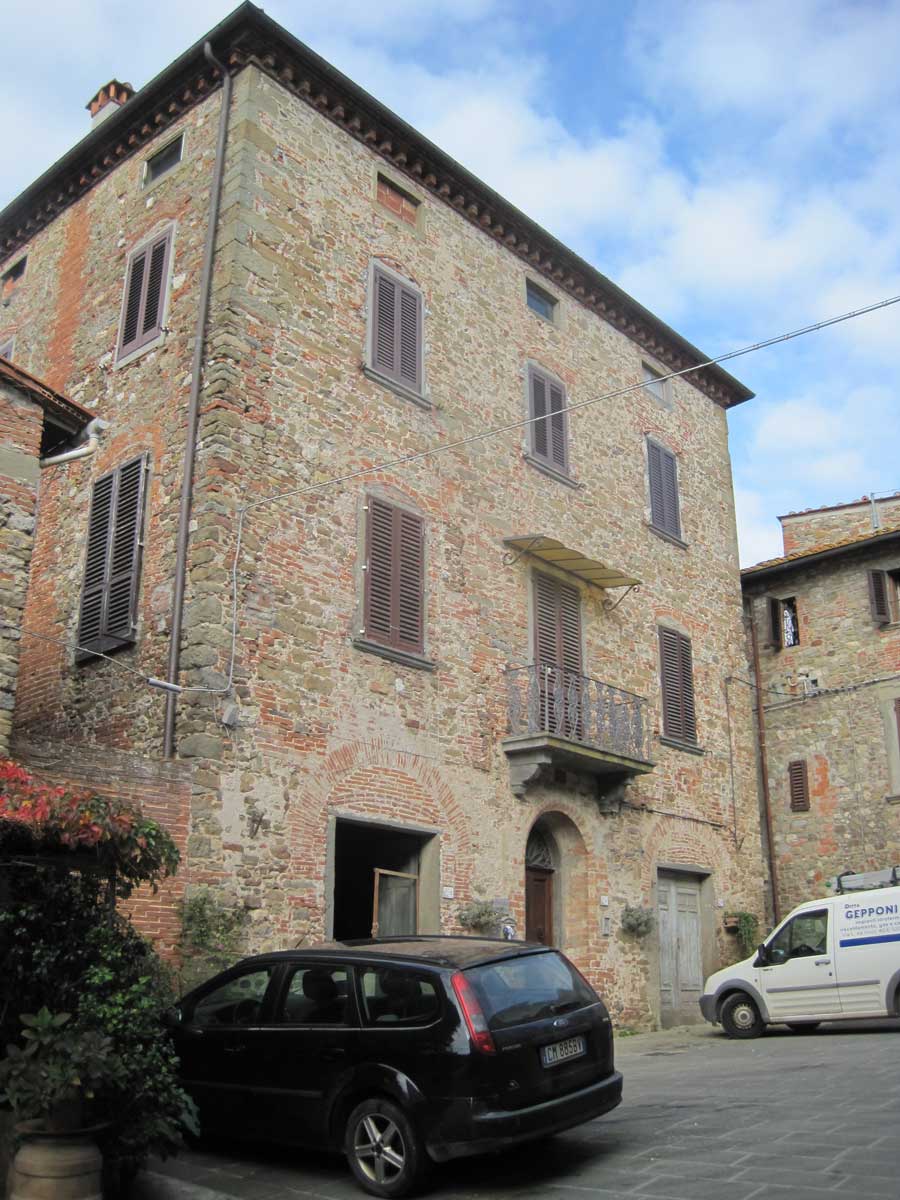 The Virtual Museum of Valdambra is a project of the Municipality of Bucine and the Valdambra Association.