Church of the Holy
Cross' Company
TIPOLOGY: architectonic
PERIOD: modern
DATING: 16th – 19th century
DEFINITION: CHURCH
DESCRIPTION: The Santa Croce's company is an ancient religious institution founded in the second half of the 16th century to perform works of mercy in the territory. Regarding the church, there is no information based on the year of the foundation of the building. From the pastoral visits analysis the church is remembered in 1575 and it was intended as an oratory. The document does not reveal descriptive data on the structures, but it is noted that the church was in good condition and replaced the functions of Santa Maria's castle as it was in ruins. In the chapters of 1572 conserved in the State Archives of Florence it clearly speaks about a church in the Company; therefore we could hypothesize the construction of the building in the seventies of the 16th century.
The church, today, is a Latin cross with north-south orientation. Externally it has a plastered gabled façade with a rectangular access door surmounted by an oculus. At the two ends of the façade there are two pilasters with tuscan masonry capitals completely plastered. Internally the interior walls are plastered without any decorative elements, while the triumphal arch is made of exposed bricks. In the central nave is present a niche containing the statue of the Virgin Mary and of the dead Christ which are difficult to date. In the presbytery area, slightly raised respect to the classroom , is located the main altar: this is in masonry and of late 18th century construction, surmounted by a large tabernacle containing a bust of the Madonna del Conforto of Arezzo. On the wall behind the altar is located a beautiful painting depicting "The invention of the cross" dating back to the 16th century.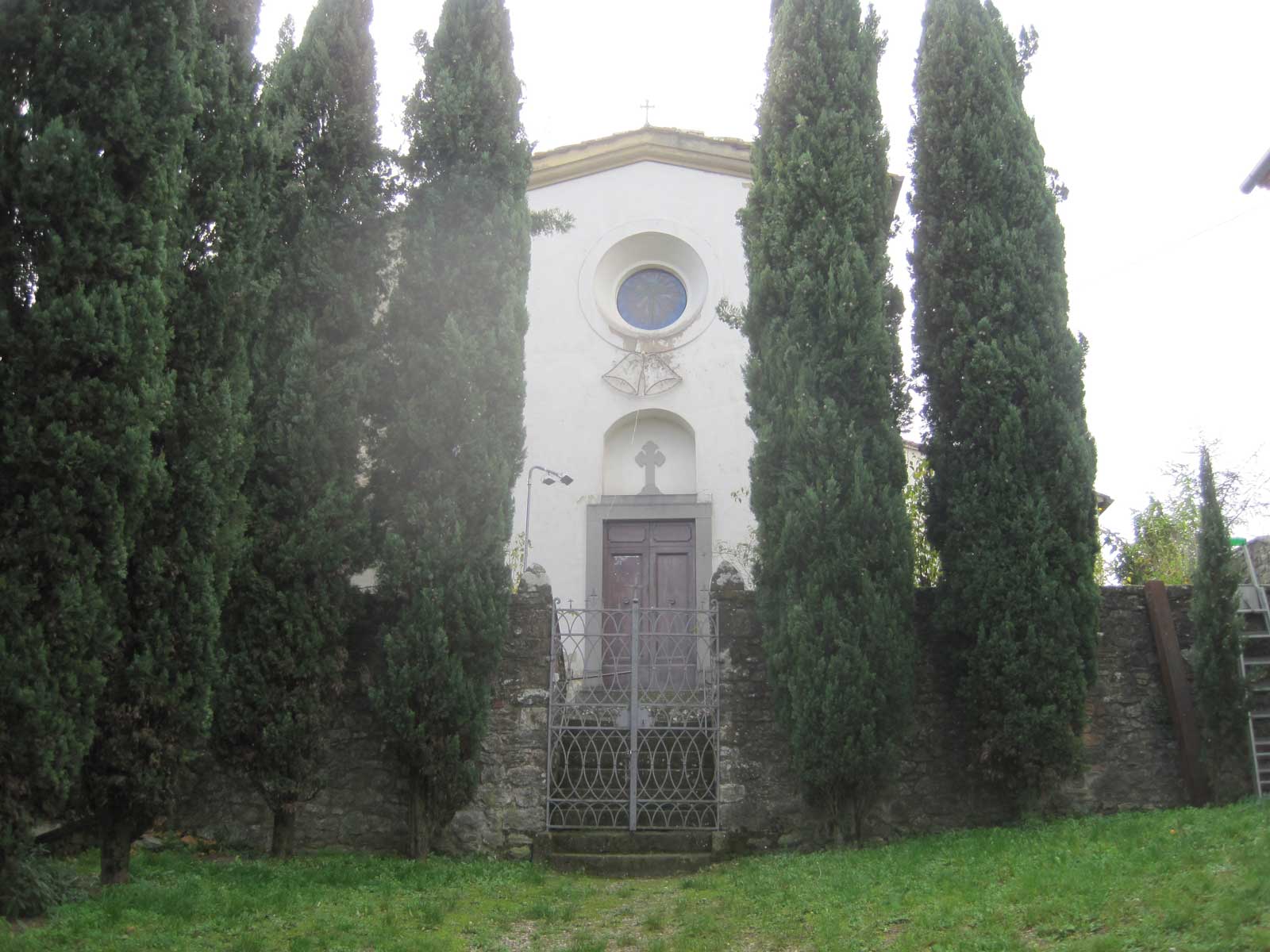 The Virtual Museum of Valdambra is a project of the Municipality of Bucine and the Valdambra Association.